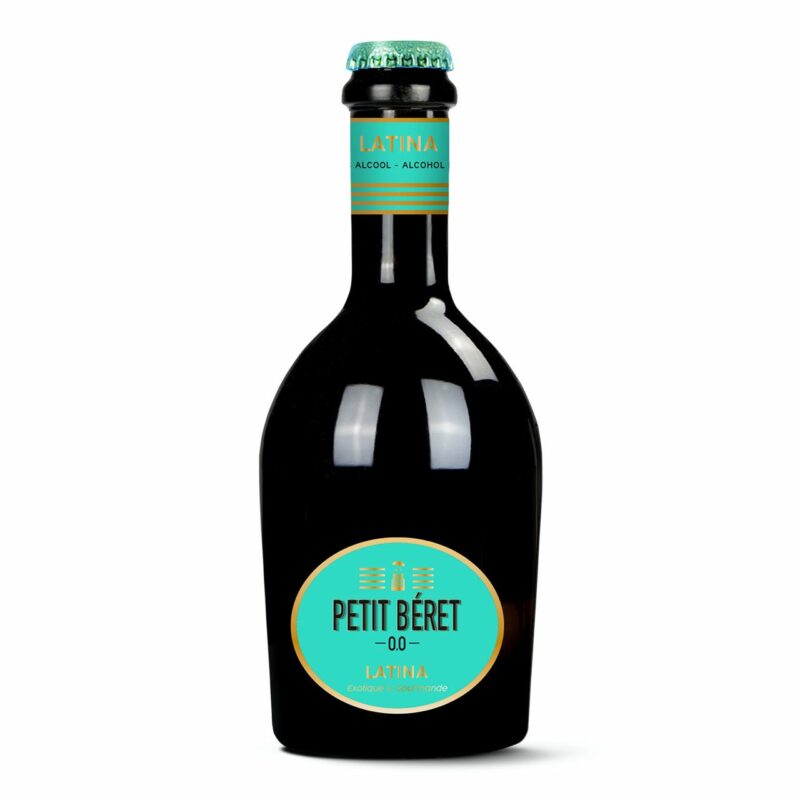 Description
Le Petit Béret non-alcoholic Latina beer guarantees fun and refreshment. The aroma of this 0.0 beer is seductive and delicate. This specialty beer without alcohol has a distinct flavor with emphatic sour notes. Le Petit Béret non-alcoholic Latina beer was developed by Dominique Laporte, France's best sommelier! Enjoy Le Petit Béret Alcohol-Free Latina Craft Beer for example at fish with grilled vegetables. It is also very tasty as an aperitif and with barbecues. This alcohol-free beer drinks best well-chilled between 2 and 6 degrees.
About Le Petit Béret
Le Petit Béret was founded by Fathi Benni and together with renowned sommelier Dominique Laporte, he further developed these non-alcoholic beverages. Located in the heart of the French region of Occitanie, Le Petit Béret upholds the local heritage and knowledge of their ancestors, working only with the best products. Le Petit Béret's vision is to bring together people with a passion for French conviviality and delicious non-alcoholic drinks. View more non-alcoholic beers from Le Petit Béret.
How is this non-alcoholic beer made?
No alcohol at all was used in the making of this delicious non-alcoholic beer! The secret to this tasty 0.0 beer is in the recipe – a proper blend of ingredients.
Where can Le Petit Béret non-alcoholic beer be purchased?
At Alcoholfreedrinks, we offer tasty wines for lovers of 0.0 beer. Look further in the webshop for a wide range of tasty beverages without alcohol such as alcohol-free wine, sparkling wines without alcohol, alcohol-free spirits and alcohol-free beer.
Le Petit Béret alcohol-free Latina Craft beer 330ml
Non Alcoholic Beer
€3,99
Surprisingly delicious Latina Craft Beer from France. This special beer without alcohol has sour notes, is seductive and delicate.
Also try the IPA and the Blonde!
✔ Free delivery in the Netherlands from €59 (otherwise €7)
✔ Ordered today, delivered within NL 1-3 working days
✔ Shipping to the Netherlands and Belgium
✔ Returns within 14 days*.
more info >

Additional information
| | |
| --- | --- |
| brand | |
| type | |
| country | |
| alcohol content | |
| content | |
| formaat | |
| occasion | |
| allergy information | |
| shelf life | |
| serving tip | |
| Kcal per 100 ml | 22 |
| attribute | |