Sustainability is paramount at Alcoholfreedrinks.nl
Climate change and healthy lifestyles are topics that concern us every day. At Alcoholfreedrinks.nl, we care about people and the environment. Drinking less alcohol can make a positive contribution to better balance and good health. Since 2014, Alcoholfreedrinks.nl also sells organic and vegan drinks, tasty and alcohol-free, healthy for you and for the environment. It is now easier to consciously not drink alcohol and just have fun! Our non-alcoholic beverages are delicious and easy to order.
For Denise, the driving force behind Alcoholfreedrinks.nl, non-alcoholic drinks are a godsend because she didn't really like a glass of wine (with alcohol). With the advent of new alcohol-free alternatives, she noticed that more and more people wanted to drink alcohol-free and that it had many benefits.
At Alcoholfreedrinks.nl, we are constantly looking for the tastiest non-alcoholic alternatives, so you can continue to enjoy yourself carefree while taking better care of yourself.
Excessive alcohol consumption has its drawbacks…. Drinking alcohol in moderation or even not at all has many benefits! For example: increased resistance, you feel fitter, you lose weight, your skin regains its glow, increased fertility, reduced risk of serious diseases, etc.
More people benefit from alcohol-free alternatives than you might think. For them, it's just as nice to be able to toast along, too, without being tempted to drink alcohol.
Consider, for example: people with allergies and intolerances, pregnant women, people who want to drink less alcohol, people who do not consume alcohol for religious reasons, people taking medications that should not be combined with alcohol.
At Alcoholfeedrinks.nl, sustainable business is important – providing quality drinks at a good price that meet the need and add quality to life. So you can easily find in our webshop the organic and vegan alternatives that take into account the environment. Because we are also certified by Skal, you can be sure that the organic drinks from Alcoholfreedrinks.nl are made from grapes that have not been sprayed with chemical pesticides.
Skal is the independent administrative body that oversees organic production in the Netherlands. Skal is designated for this purpose by the Ministry of Agriculture, Nature and Food Quality.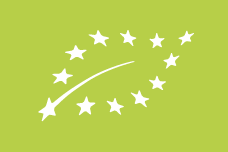 these are not sprayed with chemical pesticides